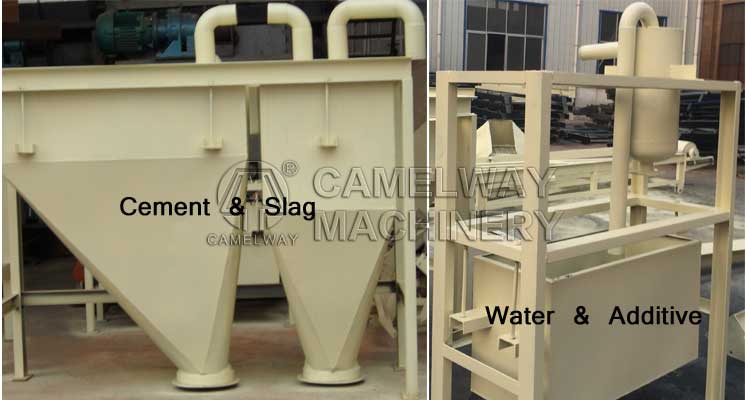 Material weighing system is an important configuration that will affect the productivity and the cost of concrete.It is usually divided as aggregate weighing,powder weighing and liquid weighing.
Generally, the productivity of concrete batching plant below 20 cubic meters per hour adopts superimposed weighing method. That is, aggregate (sand, stone) calculated in proportion,cement and fly ash with a scale,water and liquid admixtures with a scale.Finally, the liquid and the admixture will premix in the water silo.
However,for concrete batching plant that productivity above 50 cubic meters per hour, every material is weighed uniquely. And every scale is under the control of the microcomputer.The accuracy of the aggregate weighing is under 2%,and the weighing accuracy of the cement,powder,water and admixture is under 1%.