75 cubic meter concrete batch plant can produce 75 cubic meters concrete per hour. The storage capacity of the batching machine is about 8 cubic meters, which is divided into 3 silos or 4 silos. Concrete mixing machine type is JS1500 forced twin shaft concrete mixture machine and batching machine type is PLD2400 batching machine.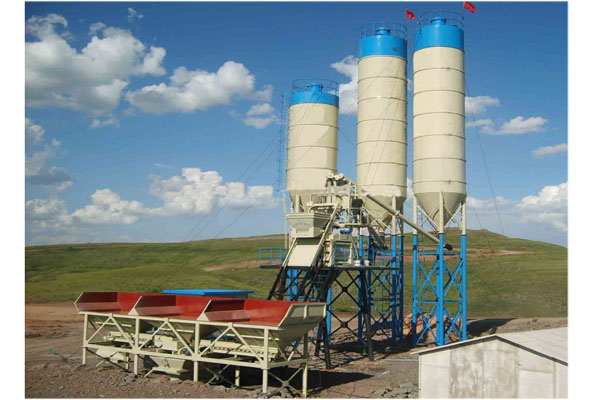 75 cubic meter concrete batch plant manufactured by CamelWay Machinery mainly consists of concrete mixture machine,batching machine,electric control system,etc. This machine is a fully automatic concrete batch plant and can also control the filling of lack of aggregate and water by hand. Moreover, it can finish the expected production automatically.
Configuration of the mixer machine for 75 cubic meters concrete batch plant is advanced. Materials are uploaded by hopper.The unique design of the hopper and track makes it easy and efficient to hold and pour the aggregate. Compared with the usual inclined belt conveyor feeding,it can be saved as much as one-third to two-thirds of the land area.