How much does a small concrete batching plant equipment cost? Strictly speaking, a commercial concrete batching plant equipment mainly refers to large concrete batching plants, but there are also many small concrete batching plants built as commercial mixing plant. Small commercial concrete batching plants are popular, and many customers choose to invest one after another, and many customers from Tnzania come to ask is the price of a small concrete batching plant high? And Is it worth the investment? Therefore, in this article, we will mainly discuss small concrete batching plant price in Tanzania.
About Small Concrete Batching Plant in Tanzania
Small-scale commercial concrete batching plant equipment is a semi-automatic concrete mixing set of equipment consisting of feeding, batching, mixing, electrical control and steel structure components. The main models are: HZS25, HZS35, HZS50, HZS60. The main machine adopts a twin-shaft concrete mixer, and JS750 and JS1000 are generelly used. Because of its simple structure and convenient operation, it is also an equipment for rural construction. Small concrete plant equipment is mostly built in counties, rural towns, highways, bridges and other field construction projects. It can be equipped with mixers and small dump trucks for supporting use. It is flexible and highly trusted by customers.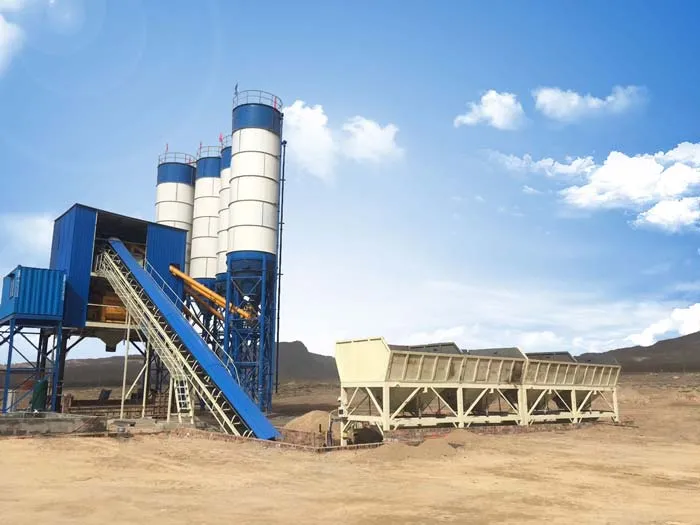 The Advantages of Small Concrete Batching Plant
Low cost investment. Compare with larger scale concrete batching plant, the configuration of small concrete batching plant is simper. Thus, the price will not be high. It can save a lot of labor and financial resources for your projects.
Smaller size and easy layout. Compared with the large-scale concrete batchingplant, the small-scale commercial mixing plant has less investment, and the area occupied is much smaller than that of the large-scale commercial mixing plant. At the construction site, the choice of placement is much wider.
Easy operation and wide application range. Generally speaking, the control system of small concrete batching plant is relatively simple and easy to operate, and the application range of small concrete batching plant is also very wide. It can be used in engineering and can also be used to produce commercial concrete.

Small Concrete Batching Plant Price in Tanzania

The price of small concrete batching plant is depends because of different models and different configurations. Although the small concrete batching plant of the same model may also have different prices, this mainly depends on the configuration you require before we can provide you with a detailed quotation. Generally, the price of the small concrete batching plant is not high, but it can produce high-quality concrete to meet the needs of various construction units.