The Electric trailer concrete pumps supplied by Camelway Group of various capacities, from 15 to 90 m³/h, have proven themselves not only in China, but also all over the world in past 5 years.
High quality of assembly and assemblies guarantee reliability and long service life, and simplicity and ergonomics allow using wherever there is electricity, giving out constant and stable power: at various construction sites, during the construction of bridges and roads, hydroelectric power plants.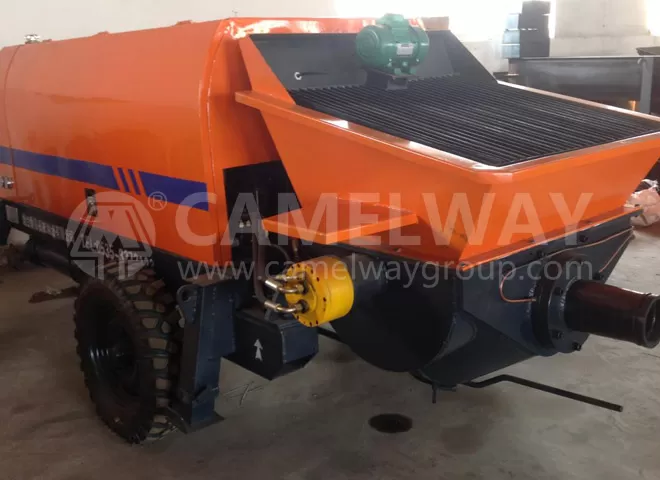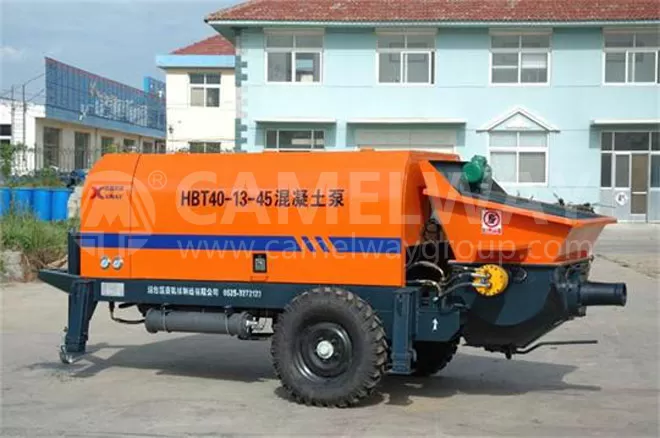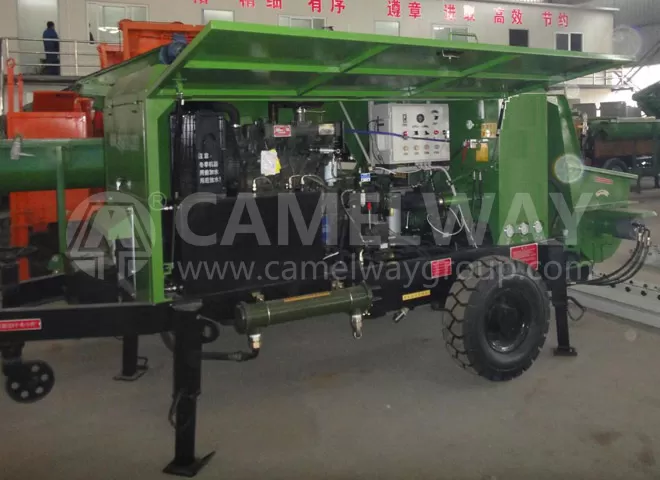 Please note: if you need an individual solution for the supply of an electric concrete pump, please contact our specialists directly. The possibility of completing concrete pumps with increased production capacity, with additional options or equipment is our competitive advantage!
Advantages
Efficiency: The electric motor provides high efficiency due to the optimal ratio of power and consumption of your resources.
Ergonomic: The high outlet pressure allows the equipment to be used even on large projects - this guarantees a quick return on investment.
Long Life: The alloy components used in the assembly of the equipment are a tough, high quality alloy that will last for years.
Convenient control system: The equipment comes with a remote control, which makes it more convenient for operators and technicians to operate.
Dimensions: Small dimensions of the equipment make it possible to use it at any site; as well as - quickly move, if the situation requires it.
Reliability: The basis of the equipment is hydraulic systems, proven in operation, they will provide a high level of reliability of the equipment in operation.
Electric Trailer Concrete Pump for Sale
We are one of the professional concrete pump manufacturers. With many years of experience, we strive to ensure that our concrete pumps are high quality and highly efficient equipment. This machine has been designed according to international standards and is very popular in the market.