We have met the situation that several customers just need the quotation for 90 m3/h concrete batching plant without cement silo, since some of them may have their own supplier of cement silo in the local market.Now, Gloria will introduce this in details.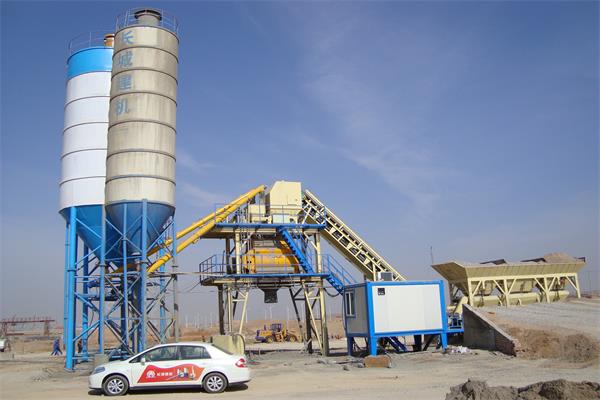 Configuration of 90 m3/h concrete batching plant without cement silo:
1.Concrete mixer machine:Mixing machine for 90 m3 concrete batching plant is JS1500 type twin shaft compulsory concrete mixer.
2.Aggregate batching machine: PLD2400 batching machine (the amount of hopper is configured according to need)
3.Weighing system: water weighing system, cement weighing system,etc. 4. Belt conveyor according to needs
5. Control system,the air container room and computer etc. included.
Generally speaking,the transportation of cement silo is usually a tough job in the whole logistic. Cement silos are usually detachable sheets, which are convenient to transport after disassembly, but the installation time is long.
90 m3 concrete batching plant, the whole plant may need 100 tons cement silo, this may need four cement silos. Thus, two containers are necessary for the cement silo,and this may result in two container shipping fee. For some buyers whose shipping fees are relatively expensive,we usually suggest our customer choose local cement silo. But for most customers that cement silo is much more expensive but the shipping fee is relatively cheap, they usually tend to choose concrete batching plant that contains the cement silo.