HZS90 Stationary Concrete Batching Plant in South Africa
During the involvement of a Camelway HZS90 stationary concrete batching plant in Tshwane, the administrative capital of South Africa, which is expected to be completed in 2021, its stable operation and high quality of the concrete produced are provided a solid foundation for the overall construction of the project and ensured the quality of the construction. Camelway's stationary concrete batching plant has a long service life and environmental protection, which makes South African customers very satisfied.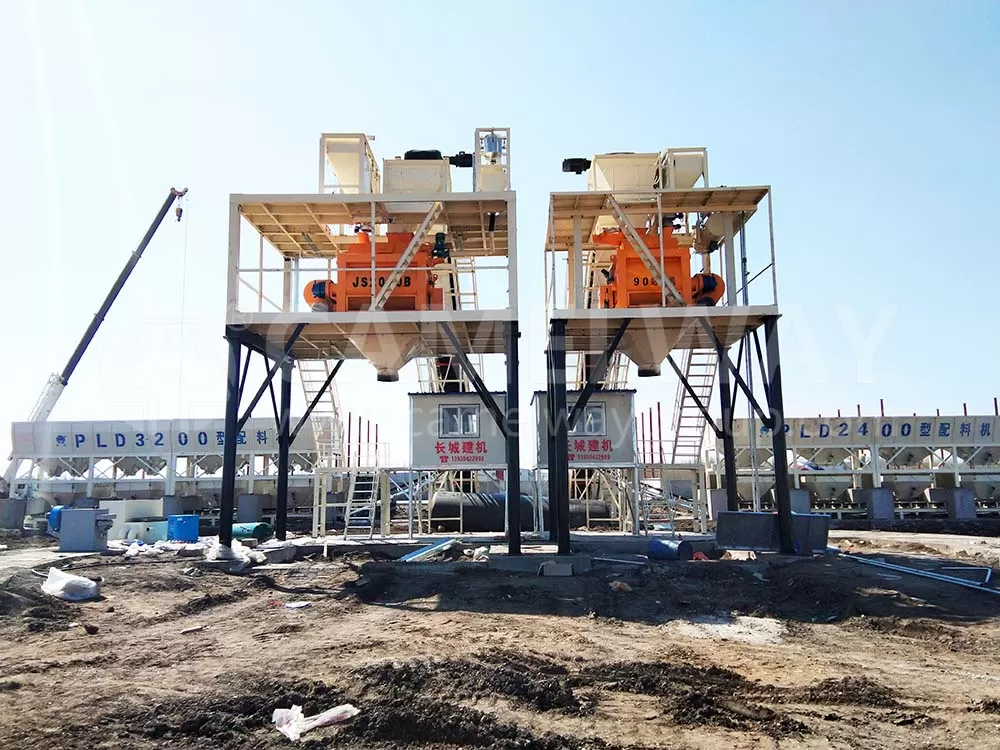 Stationary Concrete Batching Plant for Sale
The stationary concrete mixing plant is developed by Camelway on the basis of absorbing many new technologies for the users who do not need to move frequently. It adopts the internationally popular modular quick assembly structure, which is easy to install, compact and reasonable, occupies a small area and has a high degree of automation, which can also be applied in road, bridge, building, dam, airport, port and other large construction projects and urban commercial concrete demand places. The plant is composed of independent module units of the batching plant, belt conveyor, transition bin, mixing unit, screw conveyor, powder bin and control room, which is convenient and fast to install and dismantle.
HZS90 Stationary Concrete Batching Plant Configuration
The HZS90 concrete mixing plant exported to South Africa is equipped with JS1500 forced mixer and PLD2400 batching machine, which is composed of conveyor belt, cement silo, screw conveyor, PLD batching machine, double horizontal shaft mixing machine, intelligent computer control room and metering system, etc. This series of mixing plant can ensure the project efficiency. In addition, the modular structure design makes the installation and dismantling more convenient, and the operation is safe, comfortable and reliable, with good mixing effect and high production efficiency. Therefore, the system is trustworthy, reliable and easy to maintain.
HZS90 Stationary Concrete Batching Plant Actual output
According to the theoretical estimation, the output of a HZS90 concrete mixing plant production line is 90 cubic meters of concrete per hour. In the actual production, the different concrete grade and mixing time, together with other factors, there will be a gap between theoretical output and actual output, the actual output is about 70 cubic meters.