Concrete batching plant in remote areas
A feature of this concrete batching plant is the fact that it was installed far from the residential area. As a result, out of reach from the main communications. In this regard, a Diesel engine and an electric generator are required to ensure the operability of the concrete batching plant. Cement is supplied to the concrete batching plant via a Hopper and to be used for concrete production. It is necessary to reload it from hoppers to a cement warehouse, then organize its pumping into service silos and tonly use it for concrete production.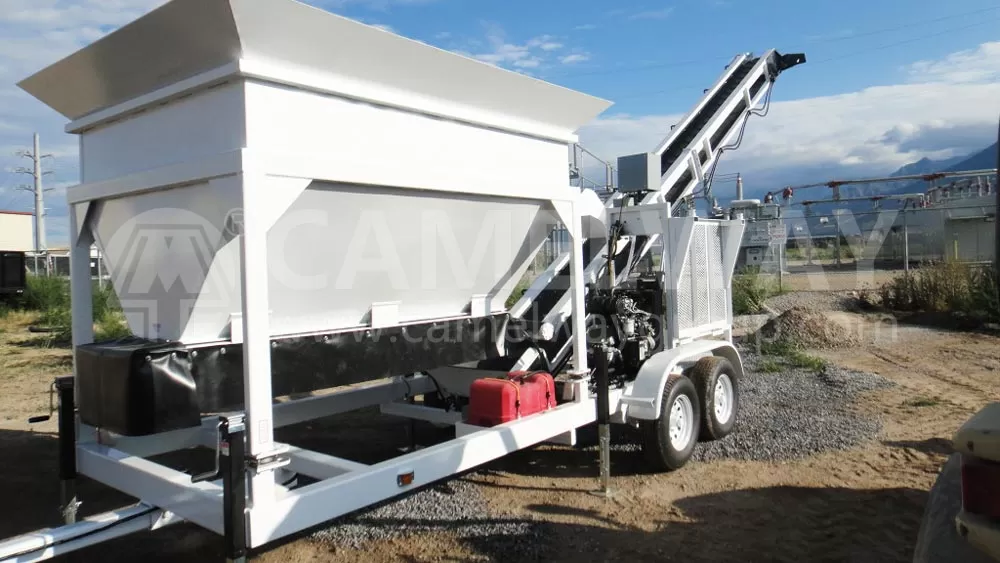 Installation of concrete batching plant
The entire complex for organizing the infrastructure of the concrete economy was taken over by the engineering company camelway. Our partners provided the construction of the site from scratch: earthworks, foundations equipment, equipment for unloading cement from hoppers, manufacture and installation for a concrete batching plant, installation of an electric generator, installation of a Diesel engine, water supply, grounding equipment. The installation of the concrete batching plant complex was carried out simultaneously by the specialists of Camelway and China, with local experts involved in the final stages.