Small concrete batching plant refers to the batching plant with an hourly output of less than 50 cubic meters. It adopts combined structure and modular unit, which is very convenient for installation and relocation, and can produce plastic, dry hard concrete and other kinds of concrete, which is suitable for small-scale construction site, precast plant, small commercial concrete production plant and road maintenance.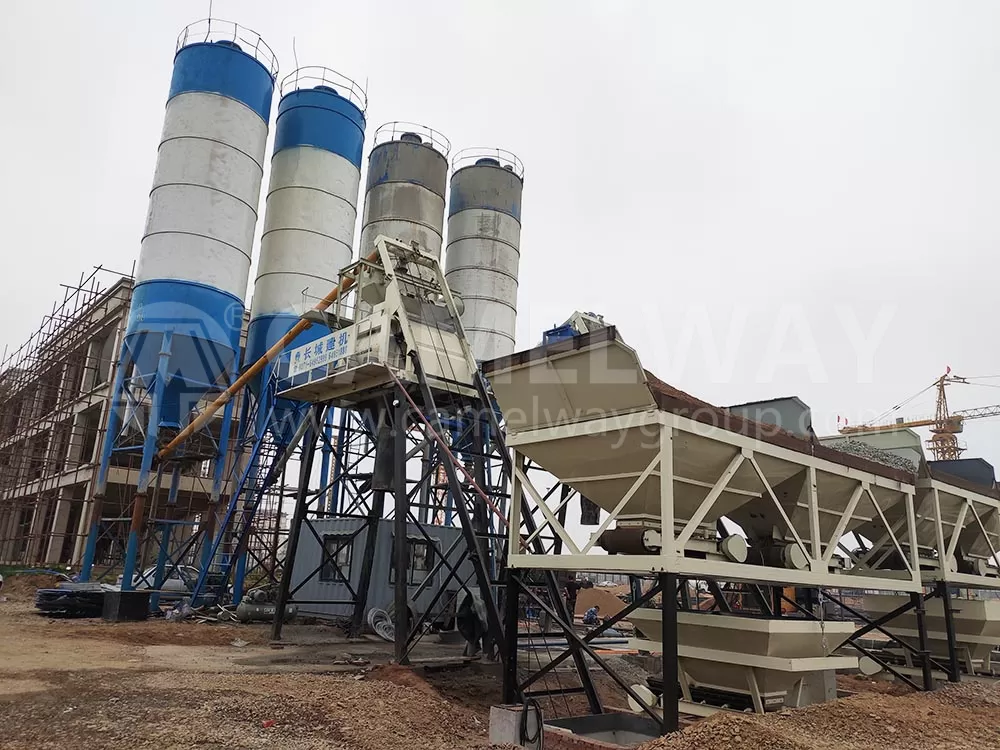 Small Concrete Batching Plant Advantages
Modular structure, easy to disassemble, convenient construction
The mixer adopts high alloy wear-resistant material, even and stable mixing.
It adopts hopper feeding mode, which has the advantage of taking up a small space and saving land resources.
The whole machine adopts computer control, which can be controlled automatically or manually, easy to operate and master.
The cement silo is easy to install with a modular structure and unit modularization, which is very convenient for installation and relocation.
Small Concrete Batching Plant Cost
To be honest, the cost of a concrete batching plant includes: equipment, raw materials, transportation, wages, utilities and other costs, which vary according to the type of batching plant, among which equipment and raw materials costs account for a large part.But to build a set of concrete batching plants, this is the normal initial investment, as long as the plant runs well and is properly managed, payback in less than a year.
Small Concrete Batching Plant in Thailand
Since 2017, when Camelway entered the Thai market for the first time, it has exported dozen of concrete batching plants to Thailand, mainly HZS25, HZS35 and HZS50 small batching plants, and Thai customers have highly praised Camelway batching plants.