The quality of shaft bearing in the JS750 concrete mixer will not only affect the mixing efficiency and ability,but also the working life of the machine.I will introduce you the structure of the concrete mixer machine and shaft bearing of js750 concrete mixer as following.
Shaft bearing of JS750 manufactured by our company adopts from the famous brand that will ensure the quality and performance of the concrete mixer. JS750 shaft bearings are supported by independent bearing housing and self-aligning roller bearings adopted from the world's top manufacturer.By the action of two skeleton oil seals, bearing can effectively guarantee a good working environment, together with the spacing between the shaft seal and the bearing housing, sealing means to prevent damage to the bearings when the short failure occurs.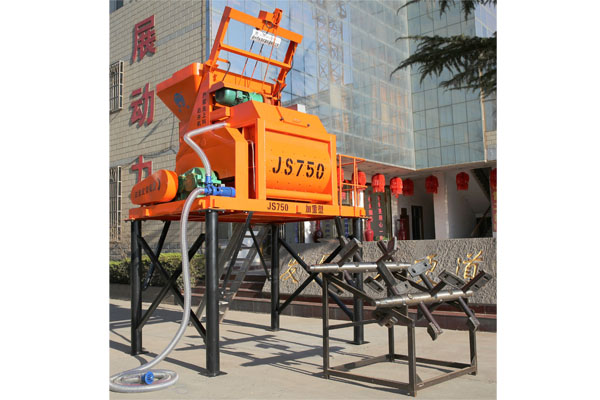 Furthermore, in addition to the mixing shaft and the bearing, structure of JS750 concrete mixer also consists of mixing arm, mixing blade, liner, shaft seals etc.
The mixing blade is thick and solid, the largest mixing size of aggregate can be up to 80mm, which can complete various concrete mixing requirements;
Liner and mixing blade adopts a special treatment of wear-resistant materials, unique shaft support and seal type will greatly improve the machine working life;
Axial seal achieved the national patented technology.The design of a 4-layer seal will ensure no leakage and extend the life of concrete mixer.
In short, the machine JS750 concrete mixer has the characters of thick mixing drum, high strength spiral mixing arm, low resistance to wear, high wear-resistant alloy cast iron liner, which can be installed 3.8 meters legs according to user need. In addition, it adopts a new type of lifting device and mixing arm connection to improve the reliability of the machine.
If you want to know more about the price of js 750 concrete mixer machine,please consult our online customer service or leave us an inquiry, we will arrange our professional sales manager who is in charge of your market to send you the quotation as soon as possible.