Currently, many customers from Tanzania contacted to quote a set of hzs120 commercial concrete batching plant. In response to this problem, Camelway Machinery has compiled the following content for the reference of customers who would like to purchase hzs120 commercial concrete batching plant.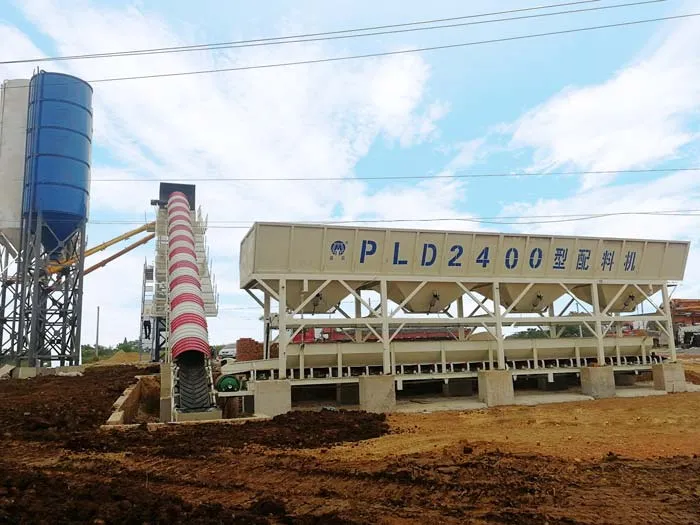 About HZS120 Concrete Batching Plant in Tanzania
HZS 120 commercial concrete batching plant is a new type of concrete mixing batching equipment introduced by Camelway Machinery. The batching station has introduced French Schneider Electric components and adopted the mixing technology of many countries. Its performance is better than similar equipment in China. It is suitable for concrete production and equipment.
HZS120 Concrete Batching Plant Price in Tanzania
Scale. This Include the central mixer, the site area of the mixing plant, and other equipment. In this regard, the investment cost of commercial concrete batching plant is higher than that of general engineering concrete batching plant. The equipment price of the engineering station is high.
Production capacity. There are differences in the amount of investment required for commercial mixing equipment. If the pre-planned production capacity is relatively large, this requires a certain amount of equipment and raw material requirements in the concrete mixing plant, which will increase the capital investment of the entire project.
Configuration. The hzs120 commercial concrete batching plant must ensure the smooth progress of later production and construction. The price of a set of hzs120 commercial concrete batching plant is also related to the user's choice. Camelway Machinery recommends building a high-standard HZS120 commercial concrete mixing plant as far as possible with sufficient equipment funds. The price may be higher, but it can ensure the efficient continuous concrete production of the equipment.