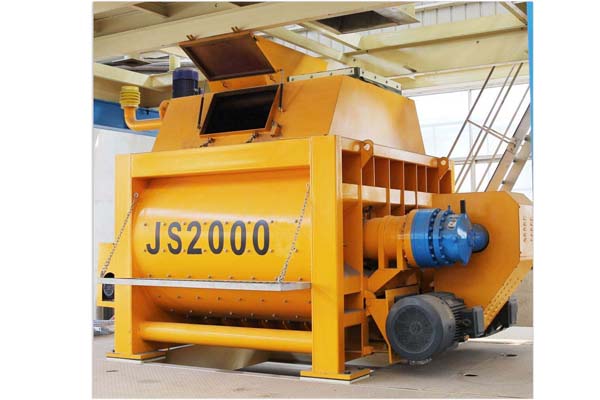 Concrete mixer is very crucial in the whole concrete batching plant in production.And the concrete mixer is made of steel, so it is extremely important to protect it away from water in rainy days.
The moisture in the concrete in very low, so the concrete left in the concrete mixer drum should be cleaned when the work is finished. Otherwise, concrete will condense in the mixing drum, which will affect the working condition of the concrete mixer.
The suction pipe, concrete mixers around the shell and internal levers are prone to rust, so check regularly and paint timely to prevent rust.
The temperature of the mixing tank and reducer of the concrete mixer is very high after working for a long time. So the cooling operation is very necessary to guarantee the normal operation of the concrete mixer.
In particular, the wire and plug parts of the concrete mixer should be protected well and be away from water or rain.