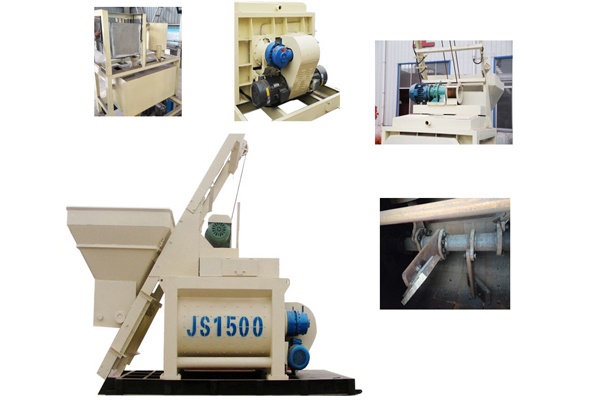 Forced twin shaft concrete mixture machine is the most widely used concrete mixer machine in various kinds of concrete batching plant.The mixing power of forced twin shaft concrete mixture machine is extremely effective.
It is the core of concrete batching plant,and the mixing shaft is crucial for the concrete mixture machine.The rolling of the agitation will drive the mixer arm on the shaft,and mixing blade at the end of the mixing arm will mix materials forcibly. Assuming that if the mixing shaft can't work, then the concrete mixer or even the whole concrete mixing plant can not continue to work. Therefore, if lack of the mixer, the mixing plant can not function properly.
Recent several years,customer tend to inquiry forced twin shaft concrete mixer machine when purchase the JS type concrete mixer machine.It is widely used in the concrete batching plant due to the characters of uniform mixing,high degree of automation and easy operation.
If you have any queries or want to know more about the equipment, please feel free to Contact Online or Leave a Message to get the Forced twin shaft concrete mixture machine on sale price in Ghana.