If you would like to purchase concrete batching plant equipment in Africa, you must know enough about manufacturer. Then you can quote with them. Thus, which manufacturer is best in Africa?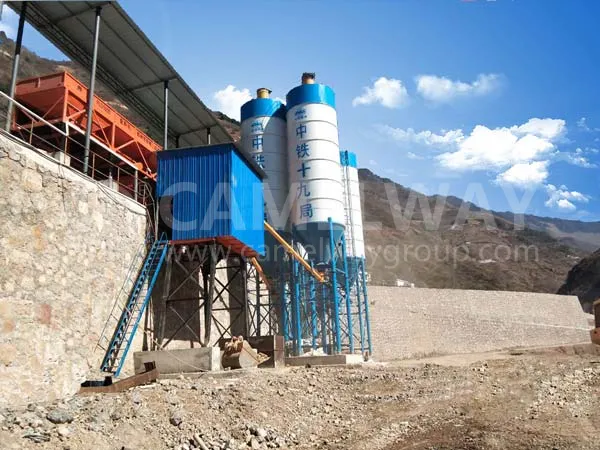 The advices of Concrete Batching Plant Manufacturer Choosing in Africa
According to web searching, we know a lot of concrete batching plant manufacturer, but different companies have different equipment. If we want to grantee safety and quality of equipment, we must cooperate with professional manufacturer. Therefore, here are some advices about concrete batching plant manufacturer choosing:
First of all, we need to understand the manufacturer's production scale, to ensure whether the manufacturer has production capacity, whether the manufacturer really exists, so we need to visit the manufacturer.
After visiting of the concrete batching plant manufacturer, we will visit the manufacturer's production workshop to understand the manufacturer's production requirements and process requirements from the details. We can know the manufacturer's production requirements from the workshop's production and workers' working conditions.
Knowing the scale and production situation of the manufacturer, we need to inspect the equipment of the manufacturer, understand the performance, specifications, and production conditions of the cement mixer equipment, and see which equipment can meet our own production requirements, production efficiency, work capacity, etc.
Professional cement mixer manufacturers will be good at after services. When we cooperate, we must also read the manufacturer's contract clearly, as well as the later guarantees. The investment for concrete batching plant is huge, so we must ensure that the service that they have is best.
Where to buy concrete batching plant in Africa?
There are many types of concrete batching plant on the market such as HZS60, HZS90, HZS120 and so on. Therefore, when we purchase concrete batching plant from manufacturers, we must choose the appropriate cement mixer equipment depends on different configuration. To order a concrete batching plant, Camelway Machinery is best choice because good product quality and competitive price.