Concrete Batching Plant in Southeast Asia

With a series of products with something versatile, Cameway establishes as a leader in providing Concrete Batching Plants for concrete markets in Southeast Asia by means of cutting-edge manufacturing, top material and finishing quality. In parallel with the developing technology, our concrete batching plant optimizes continuously and caters to diverse requirements.
Concrete Batching Plant Manufacturer

Intending for providing products of profitable investment for users' business in terms of performance and reliability, Camelway, a responsible concrete batching plant manufacturer has been recognized greatly with loyal clients from Southeast Asia. Concrete batching plants consist of cement silos, aggregate feeding system, control system, weighing system, mixing system, and accessories. Any of the concrete batching plants of our wide range of products for each project is designed for a non-stop, hassle-free operation, and minimal maintenance requirements, regardless of its demands, thanks to the different production capacities, logistics operations and modularity of our concrete plants, which can be applied to any different circumstances.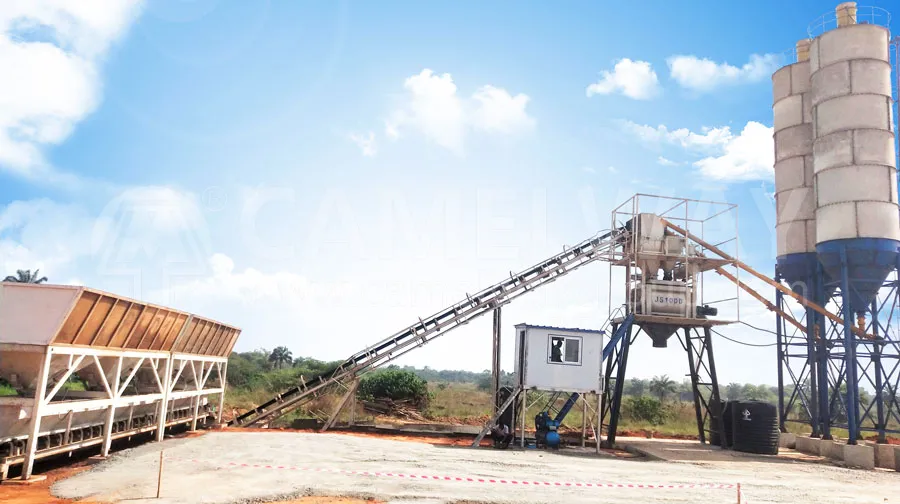 Concrete Batching Plant Manufacturer for Southeast Asia
As the excellent workmanship and unique welding technology of concrete batching plants are deeply impressed by users, partnership with Camelway has been surging recently, especially the counties in Southeast Asia, such as Malaysia, Philippines, Indonesia, Vietnam, Laos, etc.
We Camelway Group comply with all the expectations of a concrete batching plant manufacturer:
Reputation. We are one of the leading brands in China, but also overseas countries, committing to cutting-edge technology and know-how in every construction project.
Technology. Adopt modern up-to-date intelligent welding robots to simplify the production process and optimum productivity.
Scale of factory. Own 30 years of rich experience and several large-scale factories to coordinate with production.
Successful cases. Camelway's products and services have been covered more than 100 countries and regions around the world. We look forward to working with you on your next project.
Service. Perfect pre-sales and after-sales service guarantee catering to any individuation need.

In a word, it is must your regret decision without choosing Camelway concrete batching plant.