Concrete Batching Plant Customization
As you can see Camelway Group have many cooperated partners all over the world because we have excellent product quality, after-sales support, and especially, the featured product. Our products have been covered more than 100 countries and regions around the world. However, different region has different geographical and climate conditions, we must achieve concrete batching plant customization.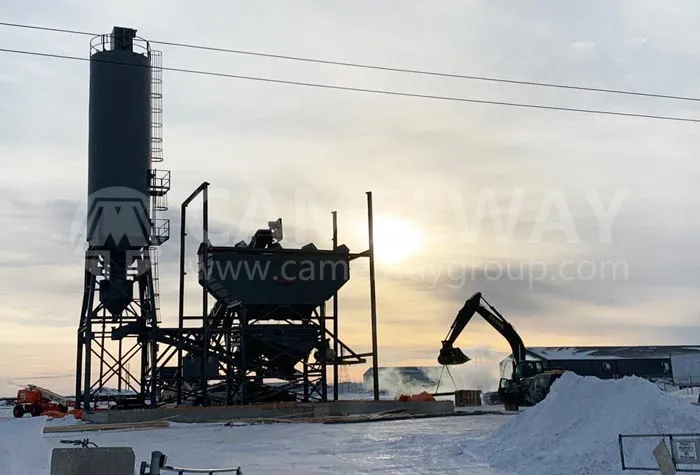 Winter Concrete Batching Plant
In Russia, winter time is more than 150 days per year, and daily temperature is around -30 °C; however, concrete batching plant can only run around 4 °C to 35 °C normally. Therefore, we customize a winter concrete batching plant depends on the climate of Russia. This kind of winter concrete batching plant could be run at extremely cold area stably because it equipped a steam generator that get heating of internal structure, and the heat flows through the steam to the entire batching plant. Moreover, this concrete batching plant shows a kind of "Sandwich" structure, which contains two layers of special material that clamp core device so that maintaining plant to a constant temperature. And utilizing specially made metal to avoid irresistible factors.
The Price of Concrete Batching Plant
You can go to our product page to see the approximate price about our concrete batching plant; However, if you need a specific price, please feel free to contact us by any contact chance such as web, Email, Phone, etc. because the final price will be varied rely on what specific model and what configuration that you need, and we will finally customize your plant.