Compact concrete batching plant delivered to customer in UAE
Recently, Camelway handed over two compact concrete batching plants to a large commercial batching plant customer in the UAE and put them into production. This marks a major breakthrough for Camelway's concrete plant in the UAE market.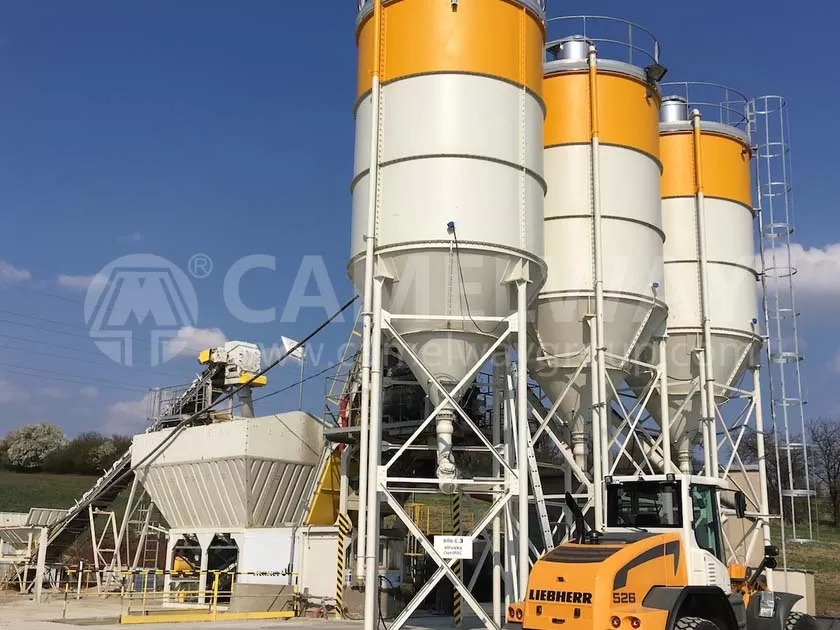 UAE customer chooses Camelway equipment
The customer is one of the four major commercial batching plants in the UAE, and also one of the first professional large batching plants engaged in the commercial concrete business in the UAE, with a capacity of more than 100 sets of concrete machinery and equipment. Based on its years of cultivation and accumulation in the UAE market, despite the economic situation in recent years is not very optimistic in the UAE, the company still achieved good profits, basically no equipment idle. The company is also a regular customer of Camelway and has purchased Camelway's concrete mixer trucks and concrete pumps one after another.
Camelway Concrete batching Plant for Sale in UAE
The client has been using a well-known European brand, which pays particular attention to the quality of after-sales service and the ability to guarantee the supply of spare parts for its concrete plants. This year, with the recovery of real estate and infrastructure construction in the UAE, the customer's existing equipment can no longer meet the current market demand. With the advantages of excellent quality, high reliability, energy saving and environmental protection, and good after-sales service and spare parts supply, after many rounds of discussion, research, and site visits, we finally won the customer's "heart".
Camelway Concrete batching Plant Key Benefits
Good product quality. It adopts high chrome alloy wear-resistant cast iron batching blades, trapezoidal design liner plate, equipped with batching arm protection hoop, which is very cost-effective.
The forced concrete mixer also adopts a unique multiple shaft end seal protection technology, which has excellent sealing and effectively prevents mortar intrusion, prolonging the service life of the batching shaft.
High metering accuracy. The belt is called cumulative weighing, and the weighing hopper is individual or cumulative weighing. The weighing of cement and powder is generally done by weighing hopper, and when there are multiple powders, cumulative weighing or individual weighing is used.
Equipment environmental protection. With the progress of the society, environmental protection has also become the theme of social development. Camelway also produces and develops the environmentally friendly equipment, so that the environmental protection equipment to the infrastructure construction industry.
The high quality of Camelway's batching plant makes the customer choose Camelway without hesitation.
Camelway Mixing Plant is strong in the UAE
The smooth delivery of these two sets of compact concrete batching plants not only marks Camelway's strong entry into the Middle East market and further increases Camelway's market share, but also consolidates and deepens Camelway's brand awareness, loyalty and reputation.