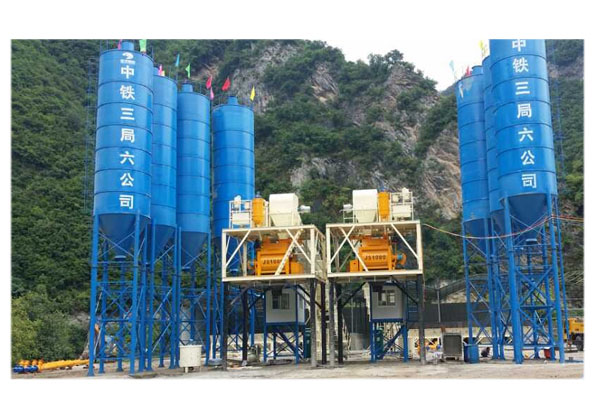 60 m3 per hour concrete batching plant is a fully automatic concrete mixing plant that consists of batching machine,aggregate conveying system,powder material conveying system,water and additive conveying system,weighing system,mixing system,electric control system and pneumatic control system. It has the characteristics of reasonable structure, good performance, reliable operation, convenient operation and accurate measurement, which is suitable for the production of large-scale concrete such as roads, airports, harbors, hydro-power and other large projects , prefabricated components, and commercial concrete. Moreover, it is widely used in various kinds of construction projects.
60 m3 per hour concrete batching plant has a good return on investment with an annual output of about 120,000 concrete side (8 hours a day work, according to 300 days a year), the annual sales area is 60,000 square meters and the profit is about 810,000 US dollars per year.
If you want to build a 60 m3/h concrete batching plant or other capacity,please feel free to contact us or leave us a message, and we will reply you as soon as possible.