Concrete Batching Plant Manufacturer
The subsidiary of Camelway in South Africa continuously preserving and developing its concrete batching plant quality with its experienced, and worked with contractors in the aspect of significant infrastructure projects. As a famous brand manufacturer with more than 30 years, Camelways' brand stands on the various momentous construction site of concrete mixing plants in South Africa. The unparalleled concrete batching plants allow to blend aggregates, cement, water and additives guaranteeing a better concrete quality and optimizing water/cement ratio.
Features of Diverse Type Concrete Batching Plant for Sale
For HZS25, HZS35, HZS50
These three types of concrete batching plant for sale in South Africa eliminates the requirement of land occupation, easy installation, time efficiency, cost-effective, suitable for a short-term and pilot-scale project.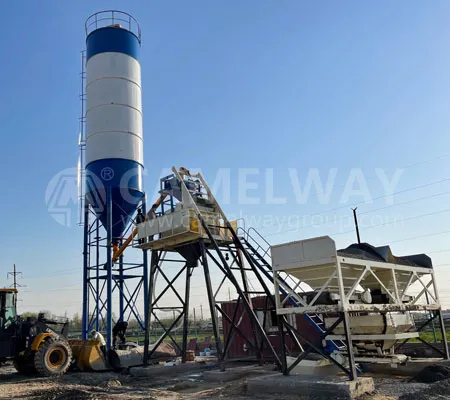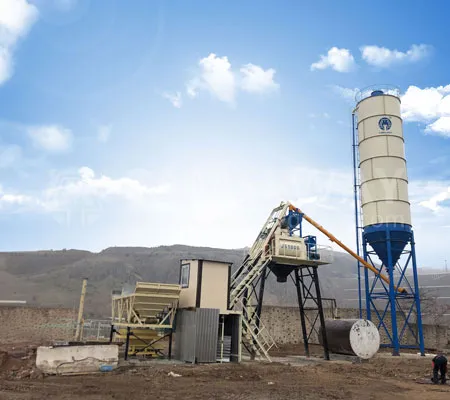 For HZS60, HZS90, HZS120, HZS180
They have the features of immense volume capacity, constantly high-quality concrete, automatic configuration, suitable for massive infrastructural construction.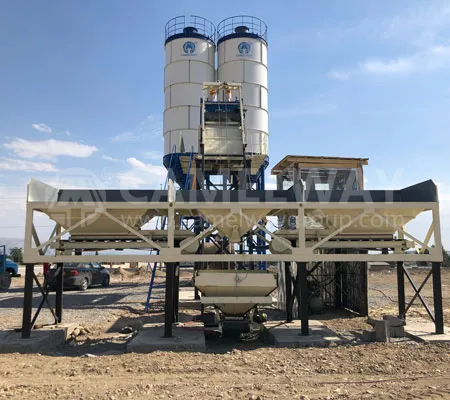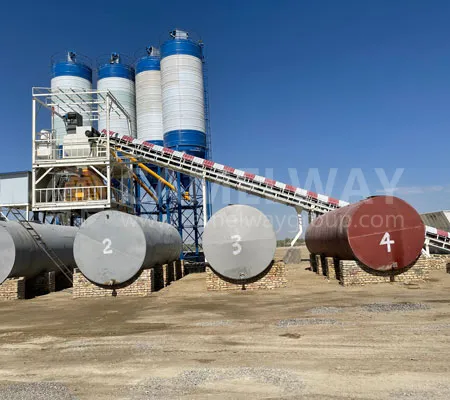 Besides, according to the possibility of moving the plant, they can be classified into stationary batching plants, suitable for settled building sites and mobile batching plants, suitable for an unfixed construction site, and we supply a range of mobile concrete batching YHZS25, YHZS35, YHZS50 as per the capacity of each plant. The diverse type of concrete batching plant for sale can be used depending on the scope of the project, the construction topography and the preference of the customer. Personalized or tailor-made solutions concrete plant solutions can also be designed on demand.
Dependable Concrete Batching Plant Manufacturer in South Africa
A dependable concrete batching plant manufacturer in South Africa must have the following characteristics:
Modern mixing technology used in concrete batching plant.
Well-established manufacturer with rich experience.
Unmatched service meeting the diverse and stringent demands.
Extensive range of quality client clusters around the world.
Able to the most comprehensive economical solution.
Have a number of subsidiaries in the region near you.
Leading the industry by utilizing the most advanced production technologies and closely tracking the latest trends, Camelway keeps supplying its concrete batching plants for different countries in South Africa.
How to Buy Camelway Concrete Batching Plant in South Africa
We have an extensive regional network and organize deliveries of concrete batching plant in South African countries. For questions about plant selection and pricing, you can always contact us at the information shown on the website. Believe that our fully reinforced technology ability as always will be your best first preference.