Under normal circumstances, the concrete batching plant mainly refers to the stationary concrete batching plant which is the model HZS series, and it is mainly used for highly production of concrete. According to the purpose, it can be divided into commercial concrete batching plant and engineering concrete batching plant. In recent years, with the development and progress of science and technology, mobile concrete mixing plants have appeared on the new market. It is concrete mixing plant machinery that is used more in construction projects to provide concrete support for rural reconstruction projects. In this article, we will mainly discuss how the small mobile concrete batching plant for sale in Africa region.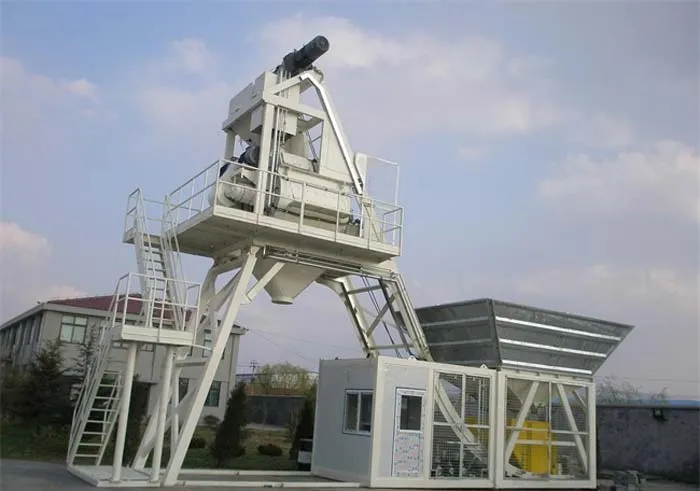 The features of Small Mobile Concrete Batching Plant in Africa
The main equipment of the small mobile concrete mixing plant adopts the trailer chassis structure design, which integrates the batching machine, the conveyor, the mixer, the control room, the metering system, and the additive system. It has the characteristics of rapid positioning and rapid pulling.
Compared with the stationary concrete batching plant, the small mobile batching plant is a mixing plant with compact structure and simple system. The mixer, batching machine, control room, belt conveyor, weighing system, wiring, cables, wheels, etc. are all on the traction tray. The traction pallet is equipped with a traction unit for easy connection with the mobile front end. Therefore, in addition to the basic equipment, the mobile mixing station also needs a tractor, and the cement silo of the mobile mixing station needs to be consigned separately.
The Pros of Mobile Concrete Batching Plant in Africa
Mobile concrete batching plant has the advantages of fast mixing speed and no segregation. It can save cement, reduce cost, and its strength is equivalent to that of a single mixer. Different sizes to meet production needs. It comes with folding belt conveyor, self-retracting hydraulic jack and waterproof motor control center. You should do cleaning and maintenance of all parts regularly. The mobile batching plant is highly assembled; all components are manufactured in the factory and assembled on the construction site. The entire station structure has reduced 70% of the high-strength bolts, the installation is accurate and fast, and the workload is small.