Some customers who bought our batching plant tried to find a local manufacturer in the Philippines because they believed that the local manufacturer could provide better after-sales service. Unfortunately, many companies claim that to be local manufacturers do not make their equipment in the Philippines. They just hire a few employees locally and claim that they provide customers with comprehensive after-sales services. Their equipment is usually more expensive 20% than the equipment imported by yourself.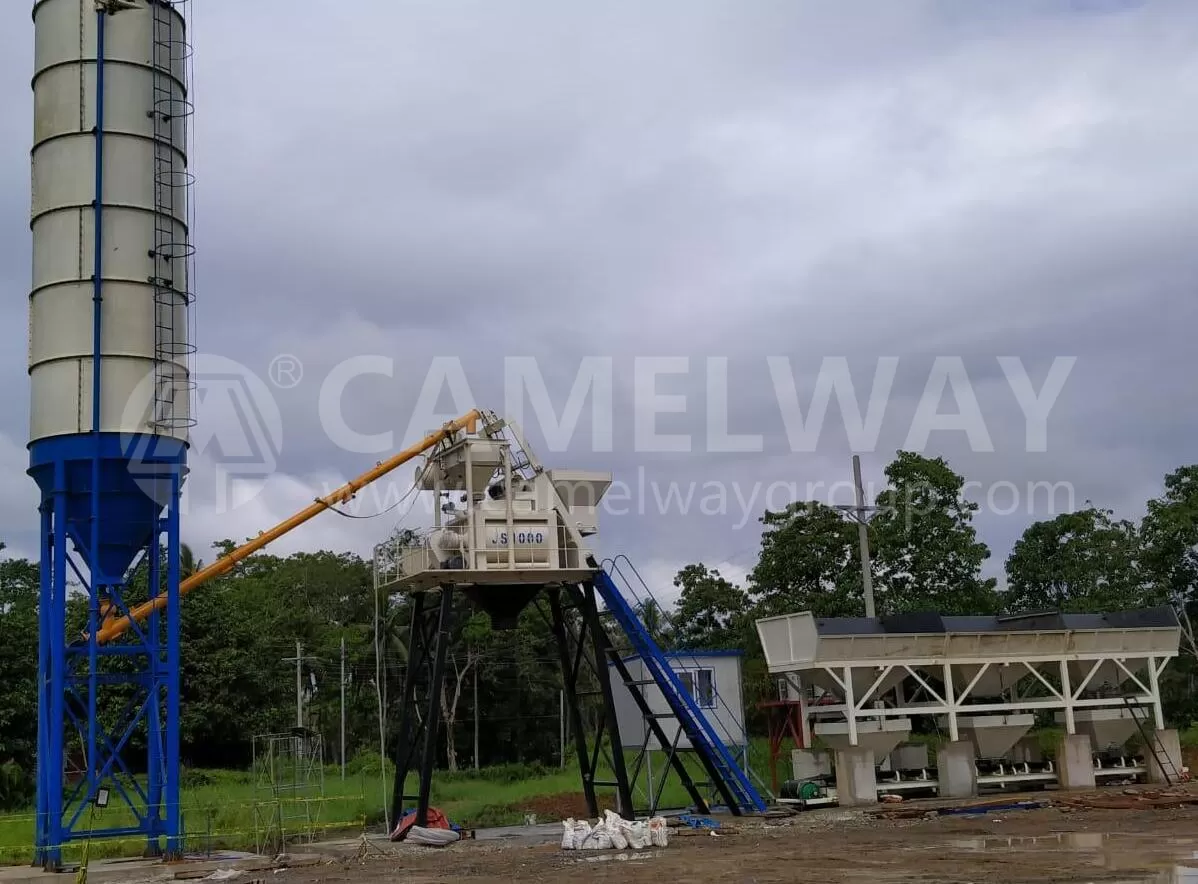 In fact, these employees are sales personnel and have no equipment maintenance experience. Once the equipment has problems, they still have to wait for the maintenance engineers from abroad. Before that, the equipment cannot operate. What's more, some trading companies claim that they are the manufacturer's representative office in the Philippines. They purchase the cheapest equipment abroad and sell them to the Philippines. The manufacturer does not provide any warranty for these equipment. Once the equipment fails, You may not be able to solve any problems after 3 months(This is a true story from one of our customers).
Therefore, if you are looking for a concrete mixing plant supplier in the Philippines, we are definitely your most assured choice.
We have provided dozens of concrete batching plants for customers in the Philippines. The information is verifiable. You can contact us and we will inform you of some of our typical customers for your verification.
It is worth noting that since most customers think that companies with offices in the local area are more worthy of new recruits, we are currently actively planning to set up a sales office in the Philippines. By then, the price of our concrete batching plant will increase. If you need to buy a concrete batching plant in the Philippines, there is no better time than now.