If four or more types of aggregates are used, they can be stored in an in-line silo. Each aggregate component is kept in a steel or a concrete silo provided to the customer. An intermediate storage facility can also be built if the aggregate cannot be delivered in a short time due to the requirementof mass concreter.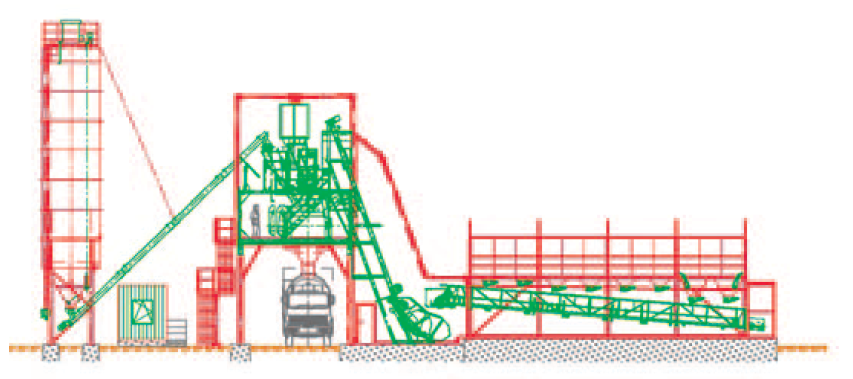 Weighing of aggregates is done on a weighing belt appropriate for calibration. The belt conveyor feeds and transfers the aggregate into the feeder skip of the mixing plant as soon as the weighing process has been completed. The in-line silo compartments are fed by wheel loaders or belt conveyor equipment.
As an alternative to a complete delivery of the plant, the modular concept also allows the supply of locally manufactured components, such as in-line silo, cement silo, plant housing platforms, stairs, etc. Because of this possibility, transport costs and tariffs can be reduced, taking advantage of the relatively low level of procurement costs in some exporting countries.