Concrete Batching Plant in Hanoi, Vietnam
CAMELWAY is an exemplary Hanoi, Vietnam concrete and cement company with 20 years of experience, with a carefully organized structure and production process, ordered its first concrete batching plant at CAMELWAY back in 2000.
Since then, all these years, the concrete batching plant has been working reliably, and the after-sales service department of the head office and the branch in Hanoi, Vietnam promptly provide the customer with those.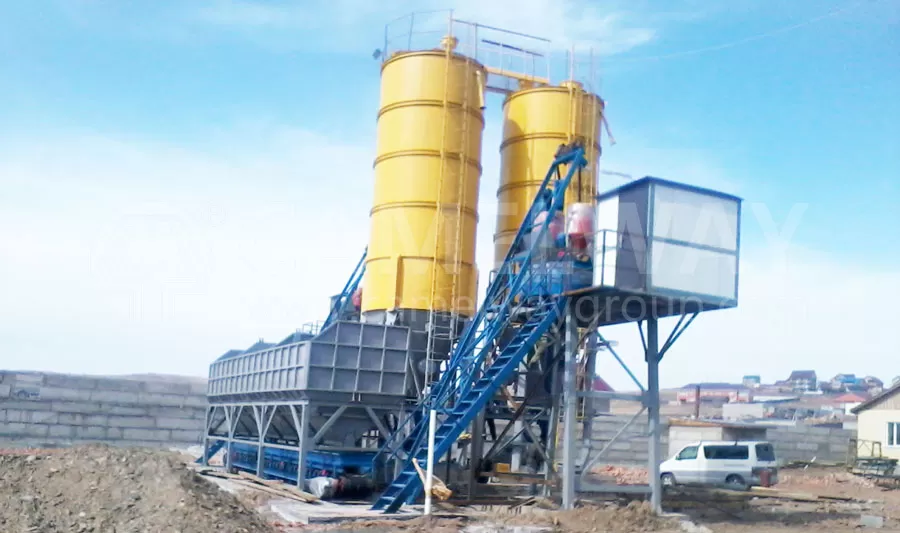 Support, resolve emerging issues and supply spare parts as soon as possible.
Concrete Batching Plant for sale
Getting back to basics, the company ordered a second CAMELWAY concrete batching plant for a production base in Hanoi, Vietnam. To discuss all the technical nuances and the best location of the concrete batching plant on the site, Organized an employee of Camelway to visit customers, following the meeting, the final concrete batching plant equipment was formed.
Stationary concrete batching plant
The ordered stationary concrete batching plant HZS60 includes a 1500/1000l Twin Shaft Concrete Mixer, skip feeding of inert materials into the Twin Shaft Concrete Mixer, and the chosen design allows not constructing a ramp for loading inert materials into the bunker.
Twin Shaft Concrete Mixer
In addition, an optional skip bucket vibrator is installed, which is also additionally coated with polyurethane to ensure better flow of materials during unloading. The Twin Shaft Concrete Mixer is equipped with a video surveillance system to control the mixing process.
Concrete batching plant HZS60
Concrete batching plant HZS60 is ready to supply 55 cbm production base. m of compacted concrete per hour.