Kalutara is a city near Sri Lanka's western coastline with a well-developed road network, which is an important fishing and trading center in Sri Lanka, and has deep roots in China.In 2005 and 2010, we established sister cities with Changsha and Xining, China, respectively, and have deep exchanges and cooperation in various fields such as infrastructure, education, agriculture, animal husbandry and tourism.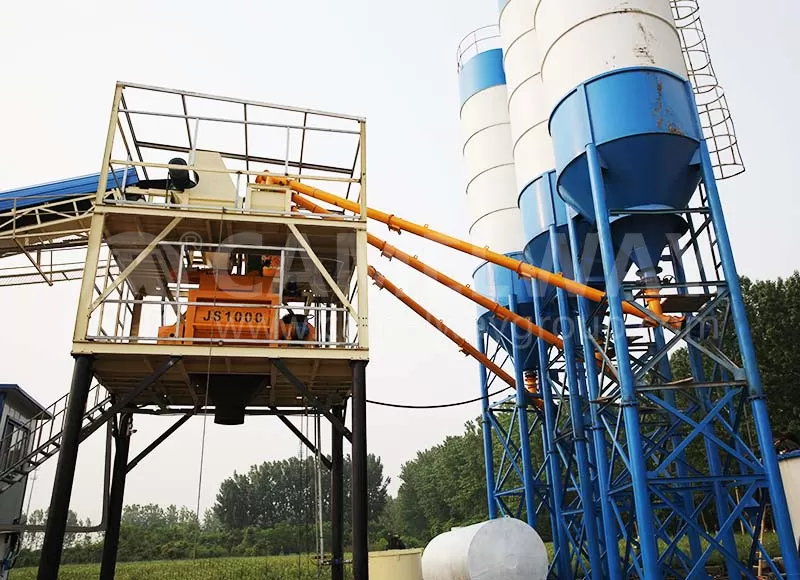 HZS60 Concrete Batching Plant in Kalutara, Sri Lanka
Recently, the Camelway HZS60 concrete mixing plant has been installed in a construction site in Kalutara, Sri Lanka. High quality performance and beautiful appearance of Camelway concrete mixing plant won the praise of customers, marking the successful entry of Camelway concrete mixing plant into Kalutara, Sri Lanka.
HZS60 Concrete Batching Plant for sale
With advanced technology and excellent performance, HZS60 Concrete Mixing Plant adopts advanced JS1000 mixer, which has strong mixing, short mixing time and high working efficiency, and is a popular among small and medium concrete mixing plant in Sri Lanka.
Concrete Mixer
The main machine adopts double horizontal shaft forced type, the mixing vanes and lining plate are made of wear-resistant material, with long service life and easy maintenance and replacement.
Batching machine
The batching machine is composed of an aggregate bin, frame, weighing hopper, aggregate conveyor, sensor, etc. It has a long service life and accurate weighing.
Control system
The control system consists of computer host, display, printer, communication cable, etc. Ergonomics design is adopted for comfortable operation.