The selection of concrete mixer machine is determined by the concrete level requirements of the project. Such as conservancy project must use compulsory concrete mixers. JZM drum concrete mixers are usually used for small scale construction such as bridge.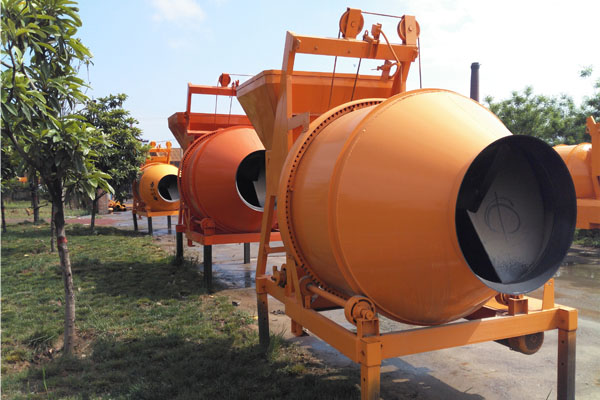 As a member of JZM series concrete mixers, the JZM 500 has the common trait of JZM series concrete mixer, such as gravity type of double-conic reversing drum electric concrete mixer, and the drum transmits by gear or friction wheel. JZM 500 concrete mixer mixes the material by rotating positively and discharging by rotating reversely. JZM series concrete mixer could be used for mixing plastic and damp-dry rigid concrete.
Features of the drum concrete mixer:
1. Gravity type of double-conic reversing drum concrete mixer;
2. Easy to operate;
3. Convenient to move;
4. Beautiful appearance.
Besides the drum concrete mixers,we mainly manufacture JS type twin shaft compulsory concrete mixers and fully and semi automatic concrete batching plant. If you are still not sure about anything regrading to this page, please feel free to contact us or leave us a message to get the price and technical support!