It is understood that major cities are building new type of concrete batching plants one after another. The Housing and Urban-Rural Development Committee in China has announced an excellent 22 green production-compliant concrete batching plants, and the transformation of 24 concrete batching plants, so that the concrete batching plant can achieve low noise, no dust, and zero discharge of waste water, which has changed people's noise to the concrete batching plant. The impression of being large, dusty, and dirty as changed. The concrete industry in the future will undoubtedly be a green-themed industry, and Camelway's environmental friendly concrete batching plant will become the theme of the development of the times.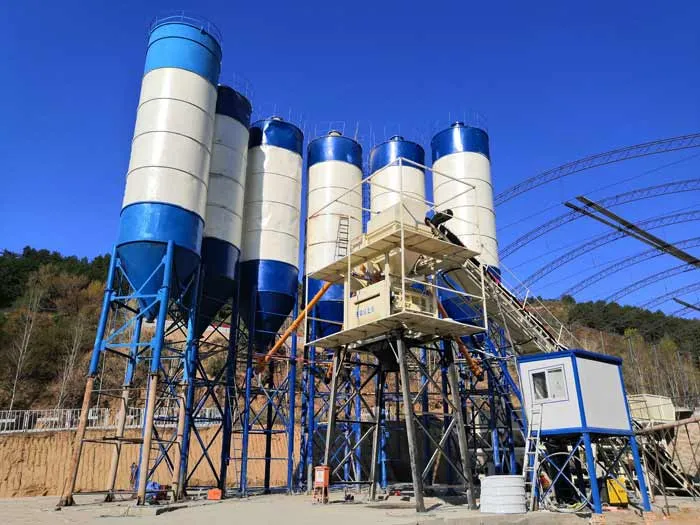 The new environmental friendly concrete batching plant presents a new look of "clean and beautiful appearance, reduced noise, clean site, and zero discharge of waste water recycling". In the previous concrete batching plants, most of them were operated in the open air. Raw materials such as sand, gravel and cement were placed in the open air. Once the wind and dust blow, the surrounding environment will be greatly affected. The environmental friendly concrete batching plant implements fully enclosed management of sand and cement silos. And it also equip with dust removal equipment. In addition, the environmental friendly mixing plant can also achieve computer matching and management with more professional and comprehensive modern equipment. As a result, more companies are truly aware of low-carbon, energy-saving and emission reduction, which will undoubtedly be an important task to promote the development of worldwide environmental friendly concrete industrialization.
All parts of the world have gradually begun to build environmental friendly concrete mixing plants. This pattern has received good economic, social and benefits. They are manifested in reducing dust, carbon dioxide, sulfur dioxide and other harmful gas substances, achieving obvious comprehensive economic benefits and promoting the integration of the treatment of ready-mixed concrete mixing plants. As concrete batching plant manufacturer, Camelway is able to provide best environmental friendly concrete solution to our customer.