Camelway concrete batching plant will be installed in Samarkand, Uzbekistan
Camelway has delivered about 30 high-quality concrete batching plants in Uzbekistan and has become a reliable supplier and occupies an important position in the country's construction market.
Concrete Batching Plant for sale in Uzbekistan
The construction company that already operates the Camelway concrete batching plant appreciates the quality of the concrete batching plant, which directly affected another company's decision to choose Camelway when selecting a supplier.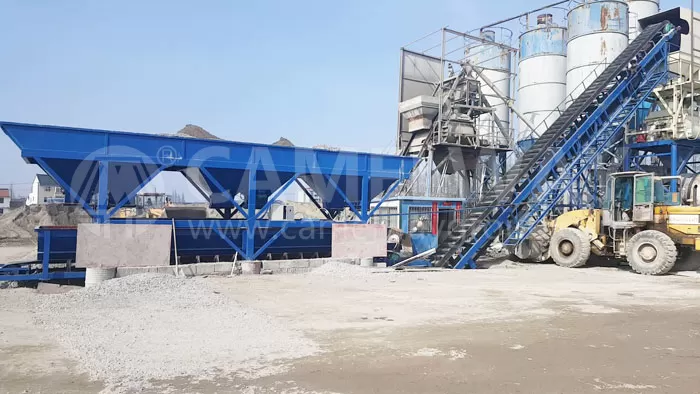 The management of the company visited the factory and was convinced of the quality and production capacity of Camelway. After discussing the technical characteristics of the equipment in more detail, compact concrete equipment Camelway became the choice of Uzbekistan companies to produce and sell concrete in Samarkand. The plant will be equipped with a 2250/1500 Twin Shaft Concrete Mixer, which will bring the plant's production capacity to 75 cubic meters.

Concrete batching plant configuration
Meters of compacted concrete per hour. The plant will produce 4x20 cubic meters of batching machines. The supply of inert materials from the bin to the concrete mixer will be carried out via a conveyor belt. The plant will install two 100-ton cement silos. The compact design of this concrete batching plant allows it to be transported by standard trucks.
Mobile concrete batching plant
The core units of the concrete batching plant are the concrete mixer and the inseparable conveyor, located on a rigid frame, which makes it easy to transport the concrete batching plant from one place to another. The automated concrete batching plant control system will ensure the continuous production of concrete. The basis of this system is the reliable Siemens programmable controller (PLC).Every year, good reviews from camelway customers increase, which undoubtedly stimulates the interest of many other companies in the construction field.