Mobile concrete plants
The company "CAMELWAY" offers the Asia manufacturer "YHZS" (CHINA) with mobile concrete plants. It is a leading supplier of various types of concrete batching plants and accessories. The company uses modern lines and technologies, which guarantees the quality, reliability and efficiency of the concrete equipment produced.
Both standard installations and unique individual solutions are offered for saling. There is a suitable option for both small and large-scale construction projects.
Basic modifications of concrete batching plants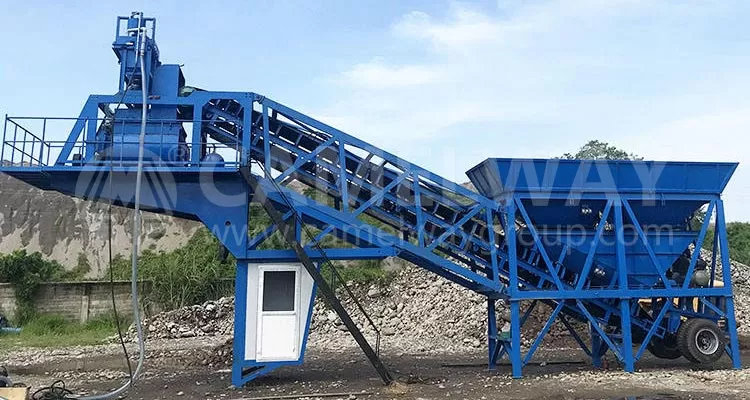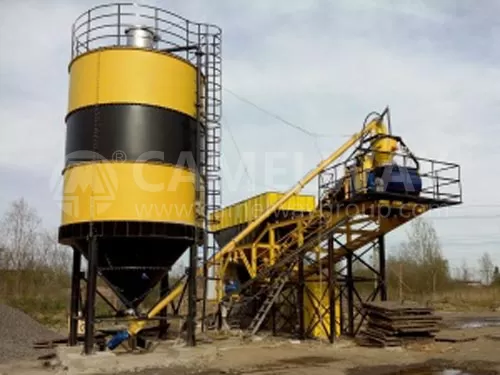 YHZS INTERCON 50 is a unit designed for 25–45 m3 of mixture per hour. It is the most compact concrete batching plant in the world, which is located on a three-axle trailer. The preparation of the mortar is carried out automatically by means of the Siemens PLC system.
Basic equipment includes:
The concrete mixer with a volume of 2200/1500 liters;
Water tank (500 l) with heating function (option) and dosing system;
2 belt conveyors for aggregates;
Pump for supplying chemical additives with volumetric dosing;
High pressure cleaner (160 bars);