Pavement structure consists of the surface, the grassroots (upper grassroots,under grassroots), the base grassroots (upper base grassroots, under base grassroots) and cushion. Subgrade of pavement is the overall structure, and each structural layer has its own characteristics.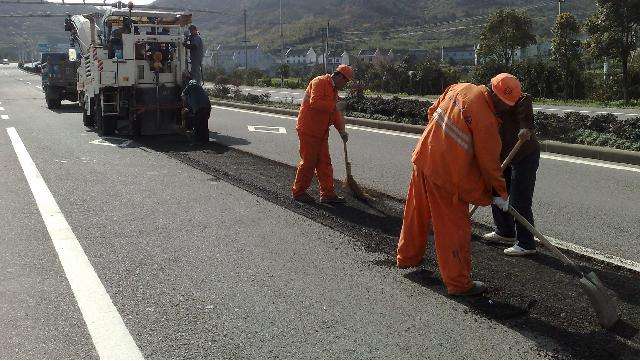 In the past several years,pavement materials were mostly 20cm thick graded gravel subbase [20cm thick cement stabilized macadam or (cement content 3.0%)] 20cm thick cement stabilized gravel at Base + (cement content of 3.5% -4.5%) + 20cm thick cement Stabilized gravel on the grass-roots level (cement content of 5% -6%) + 8cm thick asphalt coarse aggregate concrete + 6cm thick modified asphalt concrete + 4cm thick modified asphalt fine concrete.
But in nowadays,the structure of asphalt pavement in China's expressway has been designed and calculated. The basic model is: 4cm thick fine modified asphalt concrete surface layer + 6cm-8cm medium modified asphalt concrete middle layer + 8cm-10cm thick coarse particle Bitumen (or modified asphalt) under the concrete layer, the structure of the entire surface thickness of the law to maintain the recommended 12cm-18cm around the upper limit.