LAFARGE concrete batching plant
A complex of construction concrete batching plant equipment, including two stationary concrete batching plant 120m3/h, electric a generator, a system for recycling concrete waste and a chiller, was recently put into operation at the site of the direct contractor of LAFARGE LLP - CAMELWAY LTD holding.
Concrete Batching Plant in South Africa
LAFARGE LLP, which was established in 2000 by agreement of the Government of the Republic of South Africa and the American corporation LAFARGE, was directly involved in the process of selecting a supplier and checking the concrete batching plant equipment compliance with requirements together with LAFARGE LTD LLP at CAMELWAY factories.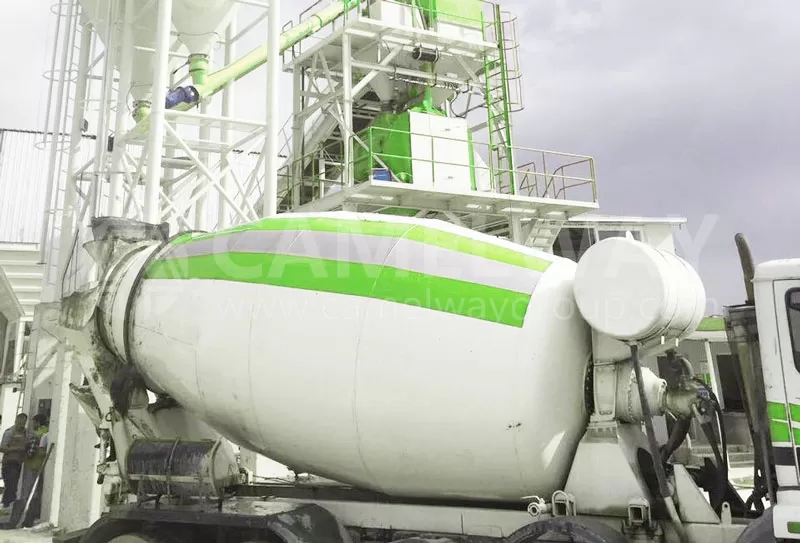 Installed stationary concrete batching plants
Installed stationary concrete batching plants HZS120 will meet the need of the project, producing up to 100 cubic meters. m / h of compacted concrete.
Twin Shaft Concrete Mixer
The concrete batching plant is equipped with powerful Twin Shaft Concrete Mixer 3000/2000l, a moisture measurement system in bunkers for inert materials with automatic adjustment of the amount of water supplied to the batch, T-shaped conveyor feeding of inert materials into the Twin Shaft Concrete Mixer, which allows to reduce weighing time and enhance productivity.