There are nine forced concrete mixer machine model types in constructions,mainly including:JDC350 concrete mixer machine,JDC500 concrete mixer machine,JS500 concrete mixer machine,JS750 concrete mixer machine,JS1000 concrete mixer machine,JS1500 concrete mixer machine,JS2000 concrete mixer machine and JS3000 concrete mixer machine.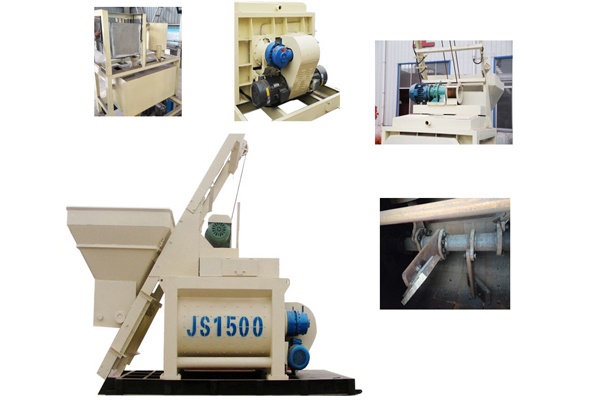 Forced concrete mixer machine mainly consists of a frame structure, mixing machine, conveying system, the limit device and the electrical control system.The rack is welded by the channel, and the stirring device is composed of a stirring cylinder, a stirring shaft and a stirring shovel.The mixing blade is fixed on the stirring arm and is formed integrally with the stirring shaft to form two sets of helical belt agitated shovels with the same spiral direction but with the same lead and spiral angle. The stirring gap between the stirring shovel and the stirring cylinder can be micro adjustment. The transmission mechanism is composed of a geared motor and a coupling. The cylinder limit device is composed of a locking pin and a positioning hole. The electrical control system has the function of starting, jogging, stopping and timing.
To get forced concrete mixer machines model types, please feel free to consult our online customer service or leave us an inquiry! And we will reply your questions as soon as possible.